You are here
Regenerative economy in the hotel sector
The 'regenerative economy' shifted the way the hotel industry operated Port Blair back in the 1980s. Since then newer and more refined concepts have been established, allowing hotels to operate in an environmentally sensible way. This article explores ways in which the hotel industry, which is a huge consumer or energy and resources, can leverage existing methods to transition into a regenerative economy.
The beginnings of a regenerative economy
Regenerative economics is an economic system that works to regenerate capital assets. A capital asset is an asset that provides goods and/or services that are required for, or contribute to, our well-being. In standard economic theory, one can either "regenerate" one's capital assets or consume them until the point where the asset cannot produce a viable stream of goods and/or services. What sets regenerative economics apart from standard economic theory is that it takes into account and gives hard economic value to the principal or original capital assets — the Earth and the Sun.
In 1988, steps were taken in Port Blair to move towards a regenerative economy, in response to littering. One approach was to make stickers with the following message - Please do not litter the islands. Please bring the lunch box back to the hotel. The sticker was affixed on the cardboard packed lunch box and had the desired outcome. Tourists residing in the hotels brought back lunch boxes and juice cartons back to the hotel.  With a relatively minor behavioral intervention the team had achieved the first goal- getting the litter back!
This was the beginning of what is now known as Extended Producer Responsibility (EPR), which many industries are still grappling with today.
Through the cardboard lunch box EPR experience, it was apparent that business and the environment could co-exist if the same thing is done but by engaging all stakeholders.
The emergence of environmentally conscious businesses
As of late, concepts like green building and energy are being mainstreamed.
The UN in 2015 set guidelines for countries called the SDG's –Sustainable Development Goals. It is important that hotels align themselves to these goals (Ref to chart below)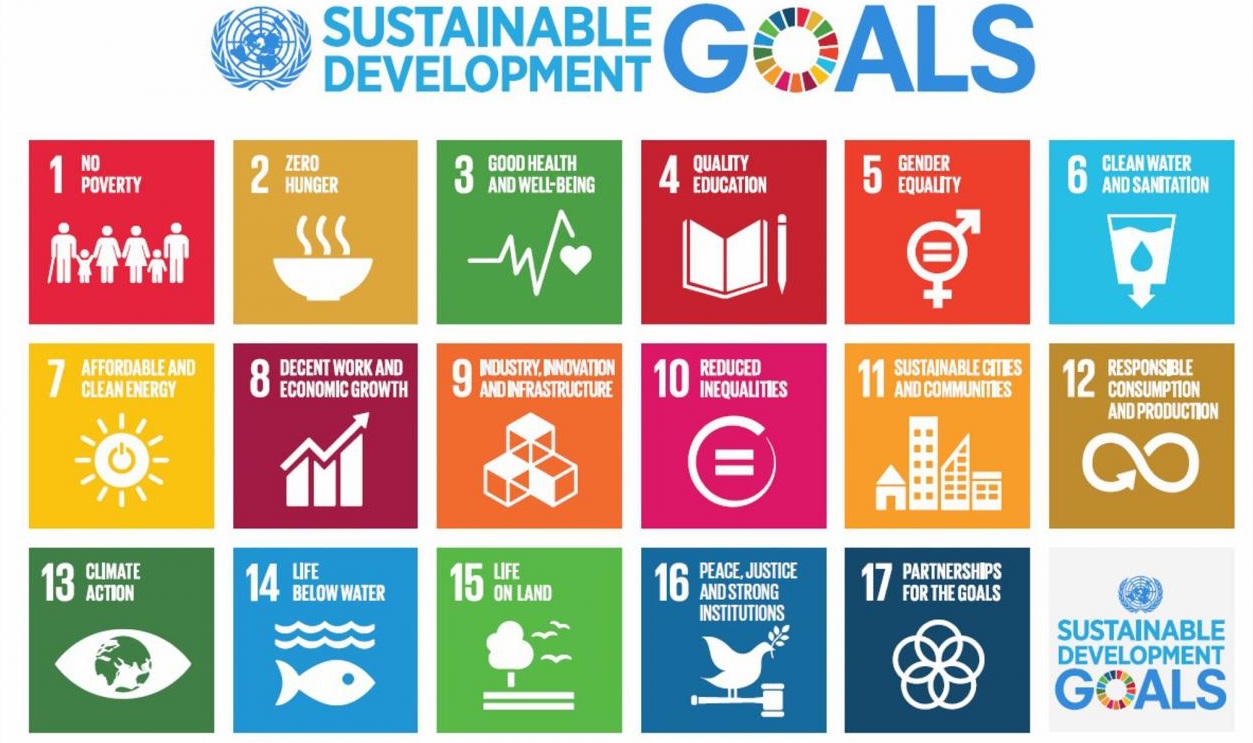 The hotel industry in India consumes a huge amount of resources and hence has been tagged by the Ministry of Environment and Forests (MOEF), depending on its size, under the red category.
What do hotels need to do?
Eco design- the art of integrating environment sensibilities in all aspects of business.
First and foremost, hotel managements and single owners need to retool the mindsets of its work force at multiple levels. One way of achieving this is for hotel management colleges to incorporate a simple module on Eco design so that students are equipped with a creative questioning mind to operate hotels with minimal resources.
In line with the country's commitment to decarbonize, hotels must identify every opportunity to enhance the intake of renewable power through in site/offsite opportunities.
In a similar vein, water consumption can be halved, with minimal expense, with existing technologies with short cycles of Return on Investment (ROI).
Waste is a valuable misplaced resource that we need to learn to see with creative eyes. Existing technologies can convert waste into bio gas for reuse in hotels enhancing LPG consumption.
In India, while solar and wind systems are being installed to run hotels, factories and heavy industries, there is an opportunity to use cow manure based bio gas plants to generate power in large quantities.
According to KPMG, India will have 155 million tons of cow and poultry manure by 2020 and by 2030 it will be 260 million tons p.a. Herein lies an opportunity for generating power in rural India and using the slurry as good quality fertilizer thereby contributing to Swatch Bharat and helping farmers enhance crop yields as per the vision of the Prime Minister.
An equivalent of the quantity of power generated in rural areas, can be given by state grids as per the wheeling laws that exist in the wind energy domain.
Partnerships towards a regenerative economy
It is imperative that our green initiatives give multiple value-added advantages that have not been thought of before. All stakeholders, especially the government must try and demonstrate examples of partnership with the hotel industry.  In Haryana, for example the dung of 7.3mn cattle (as per cattle census of 2012) can be put to productive use benefitting the stressed farmers and deriving green energy through synergy with the farming and hotel sectors.
As the hotel industry provides many jobs, it can identify more green jobs in its value chain in view of the onslaught of artificial intelligence and robotics which is stealing meaningful jobs in a country with demographic dividend.
It is important for industry to migrate from a compliance mode to a beyond compliance approach, industry has the bandwidth to unleash creativity in a world of declining resources.
Niranjan Khatri is the founder and principal consultant of iSambhav. He previously worked as the General Manager Environment Initiatives of ITC hotels where he pioneered the concept of eco design in Port Blair—a time when the term "eco design" perhaps didn't yet exist.