You are here
The Plastic Express of Doon Valley
The verdant Doon Valley, home to a picturesque mountain range like the many others that dot the Himalayas, has now become synonymous with an abundance of unattended plastic waste. The mountains that once emanated fresh air are now littered with mounds of waste, while the streams that once flowed with pristine water are now contaminated with sewage and plastic waste of all kinds.
Nestlé and Gati Foundation partner up to minimize plastic waste in Doon Valley
Doon Valley is a popular tourist attraction due to the hill-station of Mussoorie, once called the Queen of the Hills. In the valley, like many other parts of the country, open waste burning is rampant and considered a quick solution to dispose of plastic in addition to dumping the waste down the hillsides.  - Eventually, this very plastic re-enters the food chain either through plants grown from contaminated soil or through the micro-plastic particles that have accumulated in the water bodies and streams.  
It is against this background that Nestlé India has come together to work with Gati Foundation, a Dehradun-based environmental advocacy and action group, to combat this dire problem. Nestlé India and Gati have launched a one-of-a-kind Plastic Express, a vehicle that functions as an innovative plastic collector along the route to Mussoorie. The vibrant yellow Express stops regularly at every 'Maggi Point' on the route to collect plastic waste,engaging shopkeepers, onlookers, and the general public along the way.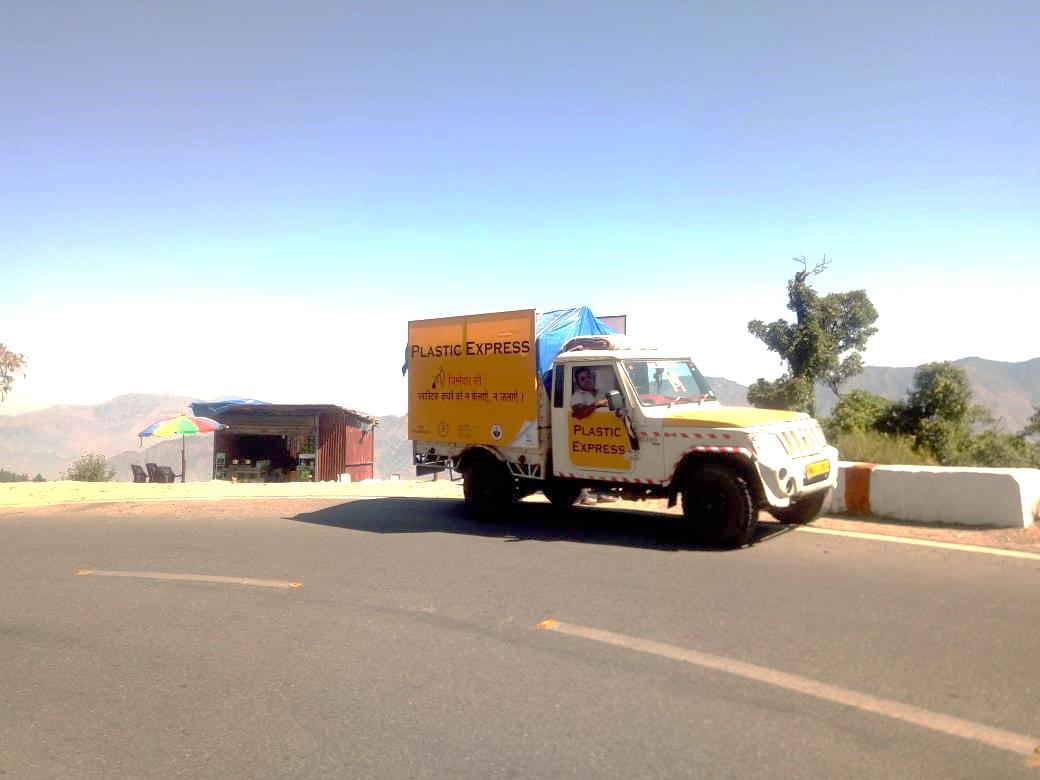 Nestlé India believes that the initiative will be an effective step in managing post-consumer plastic waste and is an significant step towards fulfilling their commitment of plastic waste management. The one-year engagement program that began on the 15th of May this year will target approximately 200 Maggi Points, starting from the outskirts of Dehradun and continuing along the popular touristy route that leads to Mussoorie.
Awareness about waste segregation trickles down to local businesses through participation
Apart from collecting plastic waste at these shops and shacks, Gati has also taken waste disposal at the tourist attractions of Kempty Fall and Company Garden under its wing. Gati is responsible for making the shopkeepers cognizant of proper plastic waste segregation and why and how plastic waste impacts the environment.
Nestlé India is the first major organization that has entered Doon Valley as an environmentally conscious corporate, seriously working towards fulfilling its Extended Producer Responsibility (EPR) goals. EPR is a government-mandated regulation that states that brands and manufacturers must take responsibility not only for the production of its products, but for their correct disposal as well down the value chain.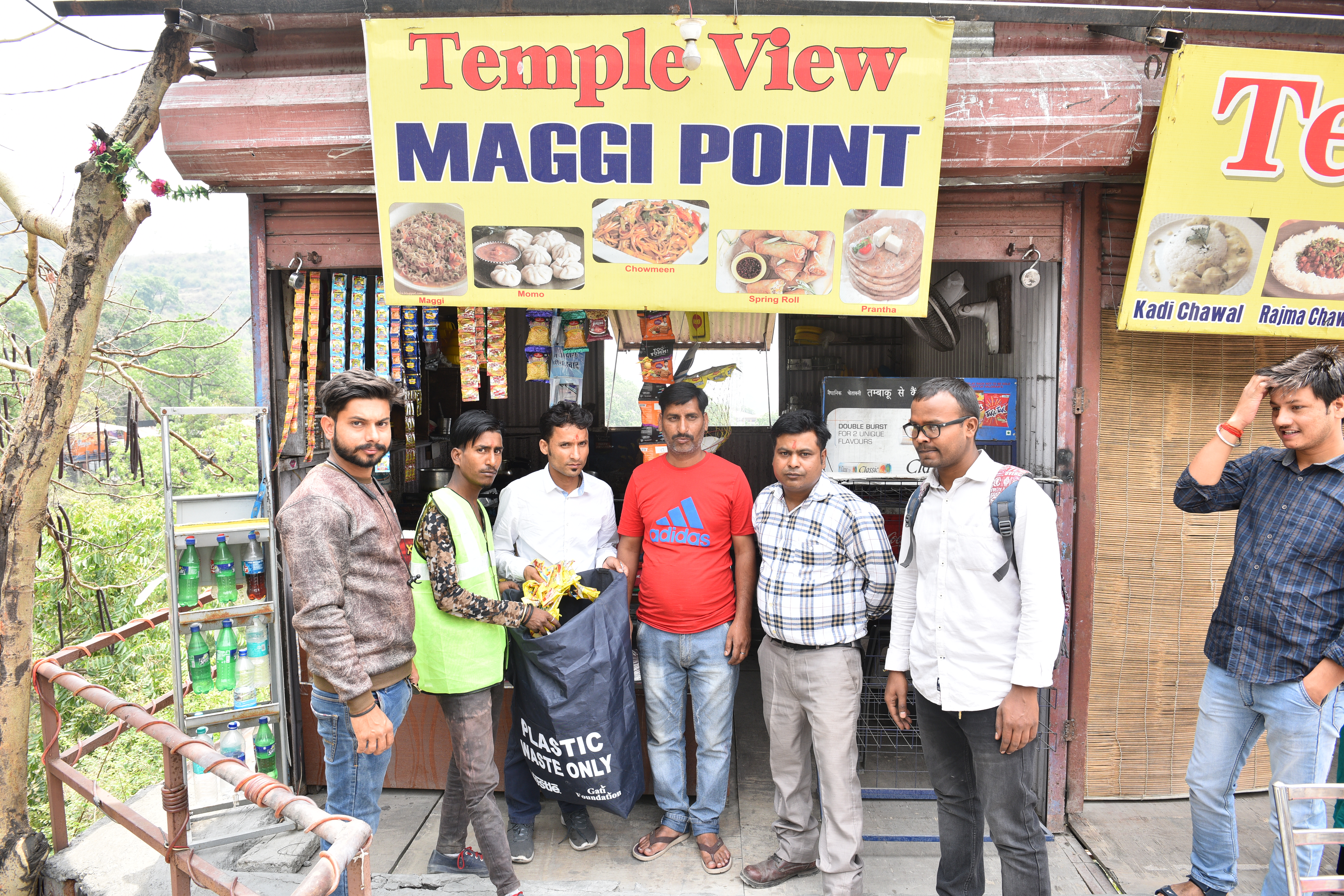 In its first fortnight of operations, the Plastic Express collected on average more than 80 kilograms of plastic waste per day. After collection, the plastic is taken to a Dry Waste Collection Center in Mussoorie where it is further segregated into different categories like PET bottles, PP and MLP plastic.
Working towards the ambition that no plastic waste should end up discarded in the open, the PET bottles are recycled while the other categories of plastic waste are stored for eventual dispatch through a certified and Nestlé India appointed Product Responsibility Organization (PRO).
The Plastic Express is slowly but steadily reviving the lush hillsides of Mussoorie while encouraging Maggi Points to segregate their waste and offering them a solution to plastic waste disposal which has the added benefit of making them conscious of their actions.
Speaking about the initiative, Sanjay Khajuria, Director,Corporate Affairs, Nestlé India said, "We believe that tackling the issue of plastic waste requires a collective approach. Through this project we will be working with stakeholders who will properly collect, segregate and dispose Multi layered plastics (MLP) to the end of its life. We are happy to collaborate with Gati Foundation to help us progress towards the journey of managing plastic waste effectively".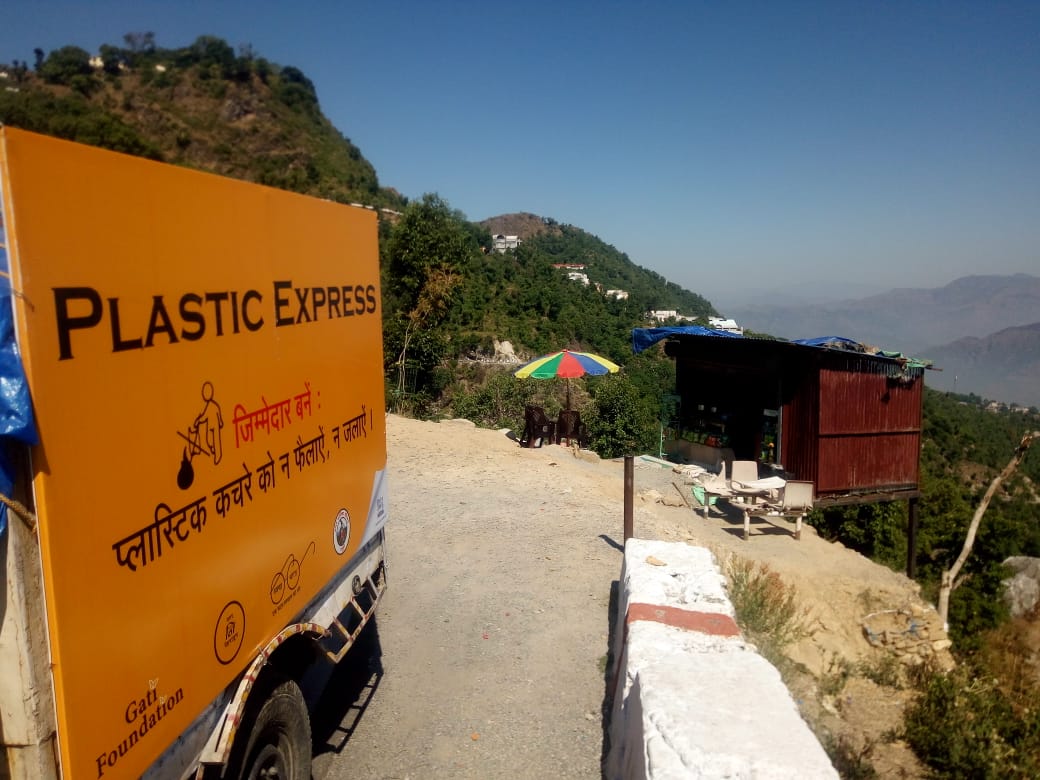 Gati believes that in addition to this collaboration that is a step towards reducing plastic waste through engagement with local shop owners it is equally important to drive awareness among consumers for effective collection and segregation of used plastic packaging. It hopes that the two organizations will be able to collectively make a significant difference in plastic waste management over the next few years.
Apart from the Plastic Express, Nestlé India has been active elsewhere in Doon Valley during the past year. In an endeavor to engage with consumers and bring about  behavioral change for disposing of plastic waste responsibly, it initiated the '2 Minute Safaai Ke Naam' (2 minutes in the name of cleanliness) in Dehradun and Mussoorie last year. In the second phase of this Project, Nestlé India is working with Mussoorie Nagar Palika Parishad (MNPP) and the RECITY Network by implementing an integrated plastic waste management system in Mussoorie.
Anoop Nautiyal  is the founder of Dehradun based environmental action and advocacy group, Gati Foundation. Gati primarily focuses on environmental policy & regulation and urban governance in Indian Himalayan region (IHR)