You are here
Addressing gaps in developing the e-rickshaw market
As the e-rickshaw segment becomes more ubiquitous on Indian roads, the call to transition away from Internal Combustion Engine (ICE) Three Wheelers (3Ws) to e-rickshaws will inevitably push the market to develop faster. The 3W landscape will change and with that the need for battery durability and three-wheeler financing will grow. This article will discuss the degree to which these factors come into play in making e-rickshaws a lucrative opportunity as India leapfrogs into 3W electrification.
Three-wheelers a key segment in electrifying urban mobility
Niti Aayog's latest proposal to phase out all Internal Combustion Engine (ICE) three wheelers (3Ws) and two-wheelers (2Ws) by 2023 and 2025, respectively, provides India the opportunity to significantly curb air pollution by targeting the transition of two of the largest segments in India's automobile industry. Niti Aayog's initiative is expected to push demand and usage of Electric Vehicle (EV) 3Ws; potentially exceeding the 9% forecasted  increase in EV 3W sales by 2021. As the EV three-wheeler market expands, it opens up opportunity for improving battery efficiency and financing, two aspects of the EV three-wheeler market that have not seen significant growth.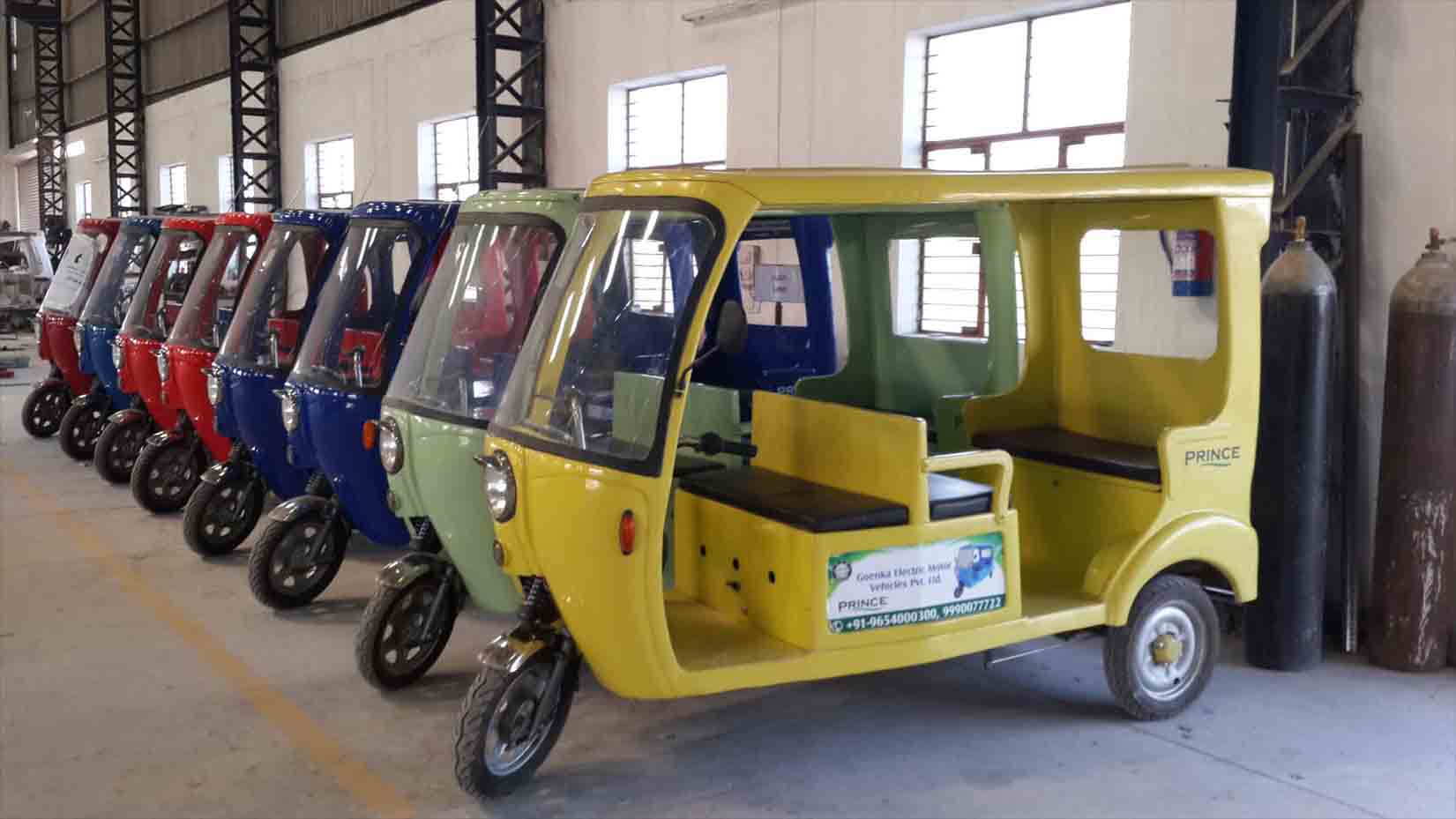 India boasts the largest three-wheeler (3W) market in the world. According to SIAM, three wheeler passenger carrier sales registered a 10.62% growth in Mar-Apr 2019 when compared to Mar-Apr 2018. In continued attempts to catalyze the transition, EV three-wheeler segment has received federal push from the Department of Heavy Industries (DHI) by making it eligible under the FAME II scheme. As per the latest notification, e-rickshaw OEMs can avail INR 10,000 per KWh under the INR 25 billion fund allocated for 0.5 million e-rickshaws. To further boost electrification, Niti Aayog as part of the National Mission on Transformative Mobility and Battery Storage proposed to phase out all ICE 3Ws by 2023. Some key features of the program include:
Proposed taxation on owners of ICE 3Ws of Rs. 1000

Proposed doubling of subsidy per KWh from INR 10,000 to INR 20,000 for EV 3Ws under FAME II to push electrification further
Present e-rickshaw market dominated by local players
The e-rickshaw segment presents a promising opportunity to electrify shared transport by providing a viable and cheap alternative to private motorization in combating air pollution. While there are some large players in the e-rickshaw market like Smart E, and Kinetic Green, 80% of the market share belongs to the unorganized players. State governments played a crucial role in nursing this relatively new segment in the shared transport sector. While it has experienced significant growth in numbers; provisions that go hand in hand to enhance this segment like battery durability and financing have lagged behind. Lack of policy push in these areas is proving to have a negative financial impact of smaller players in the market who rely on e-rickshaws as their primary source of income.   
Need to support battery durability
Lead acid batteries are commonly used and the most expensive component of the e-rickshaw. A large portion of e-rickshaw drivers' earnings rely on battery durability on a day to day basis. Issues related to the battery's functionality or charging needs are primary hindrances in conducting more trips which directly affects their daily earnings. On average, lead acid batteries of 140 Ah have to be charged twice a day (a partial charge during the day and full charge during the night) and last about 7-8 months. While drivers themselves take care of the minor fixes of the e-rickshaw as and when needed, battery repairs have to be done by an expert which can increase operational expenditures unexpectedly.
In unregulated pockets of the e-rickshaw market the usage of lithium-ion batteries is minimal. Even though it is evident that Li-ion batteries are far more efficient in terms of charging time as well as warranty (up to 3 years compared to lead acid battery's warranty of up to 6 months), the high upfront cost of lithium-ion batteries and its inaccessibility are primary reasons for the continued use lead acid batteries amongst majority of the small e-rickshaw owners (See Fig. 1).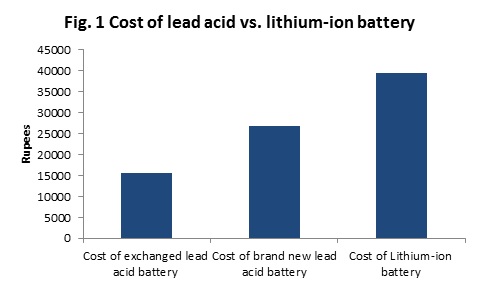 E-rickshaw financing is dominated by multiple micro lenders
There are minimal provisions for financial assistance for e-rickshaw owners.  As a result, they turn to informal micro lenders charging high interest rates. Some major banks have EV three wheeler loan schemes like PNB and Bank of India however local owners opt to go smaller lending institutions because income tax returns and credit score are mandatory to secure loans from larger banks. Hence, e-rickshaw owners turn to small financing firms that provide micro loan of up to INR 90,000 with an annual interest rate of up to 24% with the option of a 1yr or 2yr loan tenure. These monthly financial commitments along with other expenses like charging and parking negate any marginal earnings of drivers.
So far the economic constraints of the e-rickshaw drivers have not been addressed. However, the market is seeing an emergence of formal lenders like Three Wheels United. When talking to Three Wheels United Foundation about social inclusion in financing three wheelers, Executive Director Rosemary Pierce- Messick says "we must consider that even with a lower TCO [Total Cost of Ownership], the vehicles have a higher upfront cost, therefore the down payment is often too expensive for these drivers."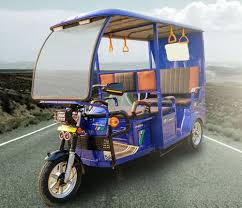 To develop the e-rickshaw market, the government can make sure there is end to end facilitation of provisions like efficient batteries and financing that play a central role. This will also enable economic and social sustenance of the segment. The National Mission on Transformative Mobility and Battery Storage aims to set up four 10GWh giga factories which will be a domestic source of lithium-ion batteries for EVs and well as address the country's energy storage needs. On the financing side, emergence of companies like Three Wheels United is an encouraging sign that financing opportunities in this segment has the potential to scale up especially with a push towards low-carbon economy.  The three-wheeler market should be presented as a lucrative business opportunity for both the emerging formal sector and existing informal sector.